We welcome you to Trinity United Church
Rev. Doug Neufeld
Phone:  204 729-1946
 
Upcoming events at Trinity and other United Churches in Brandon.
Due to the recent health concerns, live Sunday Service has been suspended until further notice, but Rev. Doug has created a Video Service and will continue to do so until things return to normal.
Sixth Sunday in Lent
Palm Sunday

April 5th, 2020

Worship from Our Moderator
Stewardship is a spiritual practice. How do stewards of
the gospel prepare the way for Jesus?
Check out our


Activities page
Trinity United Church
Accepts donations through e-transfer
Click picture to learn how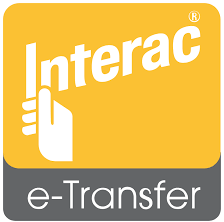 News and Events
Some of the activities in our church:
Sunday Service & Sunday School: 10:00 am
Young Family Group Events
Study Group: Thursday 1:30 pm
55 Plus Group:  as advertised
UCW: 1st Tues./month ~ 1:15 pm
TOPS:  Wednesday's 5:00 ~ 7:00 pm
Women In Harmony Practice:  Monday's 7:00 ~ 9:30 pm
Prairie Group:  Tuesday & Friday ~ 7:30 ~ 9:30 pm